Monday - October 17th
We woke up at 6:00 am. We had sandwiches for breakfast and got on the bus at 7:05. The bus ride from Gellénháza took 30 minutes. At school Karl visited English class, but András carried out his usual schedule. The others worked on their project in the library, the projects were due the next day.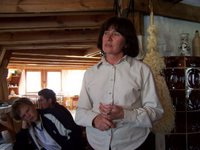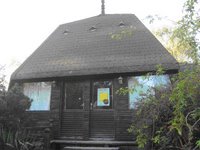 After school we went to lake Gébárt we walked there, but the teachers came by car. There we visited a museum of craftsmanship where we listened to a speech about the craftsmen, Hungarian Whip soldiers and the history of craftsmanship.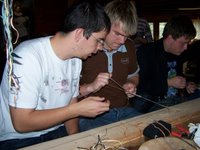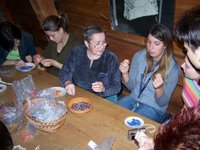 After that the boys were assigned to make leather bracelets whilst the girls made bracelets from pearls. We can say that the Icelandic boys did not do so well at first but then they got the hang of it.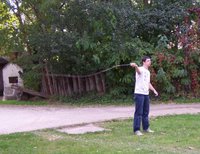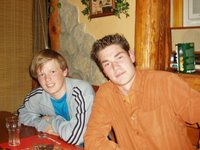 Afterwards we watched a craftsman use his whip with Excellence. It looked easy from the sidelines but it was harder than it looked like.
When we got home we watched a movie, ate dinner, had a shower and went to sleep.
András and Kalli