Christmas greetings from Iceland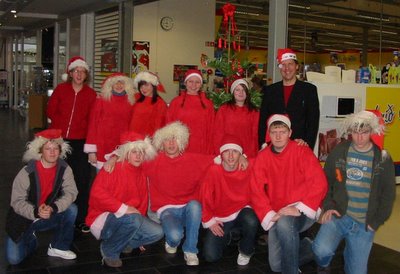 The holidays are coming! Just a few more days!
We, the Icelanders in the Water-Fire team, want to send our best Christmas greetings and wishes for a Happy New Year to you, our Hungarian team mates and friends and all your families.
A very Merry Christmas,
And a Happy New Year.
Let's hope it's a good one,
Without any fear.
John and Yoko
We also want to thank you all for the great time we had in Hungary last October. It was a unique time which we will always remember.
We are looking forward to see you in February. Szia.
PS. We had been looking for a Cristmas card to send to you - but we couldn't find one we all liked so we decided to send you this one instead. Cool "jólasveinar"