Sweets Fair - 2 December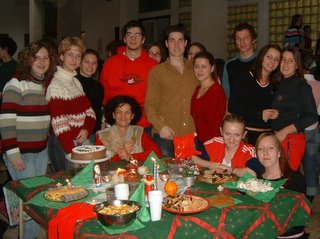 Yesterday we held our traditional Sweets Fair at Kölcsey. A nice Christmas tree was put up in the Aula, where several classes decorated their stalls and treated each other with the cakes and cookies they had baked for the occasion. As you can see there was a lot to taste.
Advent is on the way, and many now seem to be preparing their minds and souls for this great holiday.
By the way, good luck in your exams next week, Icelandic Team!!!