We are the Champions!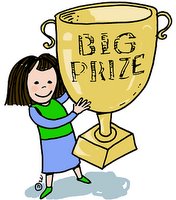 Great news! This morning I received a mail from Laci:
"We took part in the national Hungarian E-Twinning Competition in Budapest yesterday and we won! First place. Well, we are the champions! The price was 500 000 Hungarian Forint. We can
spend this money on the Icelandic tour..."
Congratulations! We are so proud of you! You're fantastic!