February 18, Saturday WATERFIRE and the LANDing!

It started early in the morning. We gathered in front of the Zalaegerszeg Plaza (like in October), and left for Vienna at 1 am. We were at Schwechat Airport (Vienna, Austria) by 4, and after 4 hours? waiting, we were on our way to Copenhagen, Denmark. We had some more hours to wait for the connection flight, and eventually we took off 4 hours later including a one-hour delay.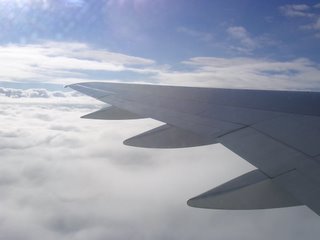 Altogether we flew 323O km before we landed at Keflavik Airport.
Most of the Team had their first flight in their lives, and we all enjoyed it in the sunny weather. It was great to see the sea of clouds and then the Atlantic Ocean and the Icelandic coastline and snow-covered mountains.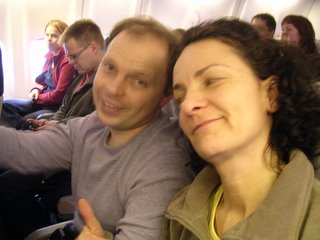 We were all excited about meeting our Icelandic friends who were waiting for us. It was good to see each other after four months, when we said good bye to each other in Budapest.
The first program of the two weeks was a REAL treat: relaxing in the hot seawater of the Blue Lagoon, a really unique spa with white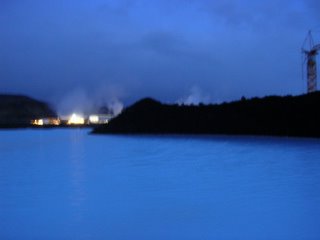 medicinal mud, after 36 hours without sleeping.
When we got to the hostel in Reykjavik, 4O km away, everyone was hungry as a wolf. Hjördis took care of us and made pasta and salad for the Waterfire Team.
We tried to get to bed early because we knew that the following day would be a long one: 47O km, a few stops and some 11 hours till we get to Höfn.
Kati & Laci